Our windsurfing courses are run at Notts County Sailing Club, near Hoveringham. The maximum instructor to student ratio is 1:6, though we often have more instructors. We have a variety of boards to suit most participants, with a number of rig sizes to help with progression.
Adults are provided with a logbook and manual, juniors with a logbook only (to keep costs down). The course is designed so at the end you should be able to complete a sailing course in light winds and build from that, this is generally after 8 hours of tuition. We try and keep the sessions short at about 2-3 hours so you get the maximum out of the course.
You will need  wetsuit but we supply bouyancy aids, meet dressed in wetsuit, with suitable shoes (that grip and can get wet) at 5.30 pm (if you can't make it by then let us know).
Please read our Terms and Conditions before booking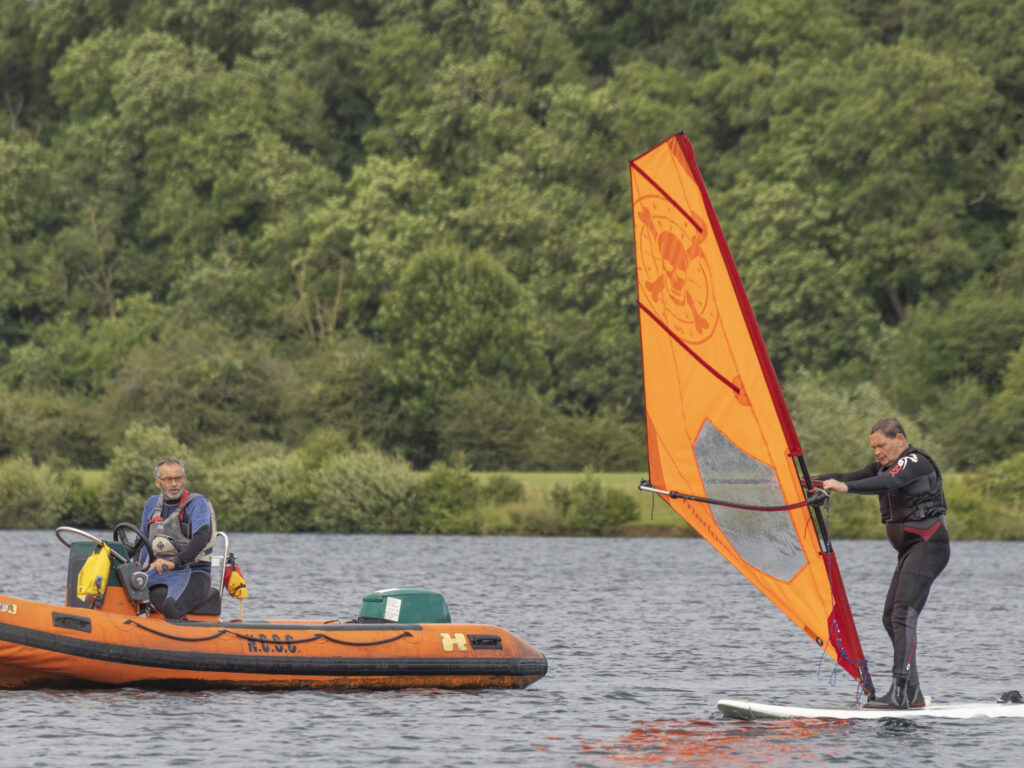 to book see link on calendar, members need to sign in – non members need to create a login to allow us to contact you