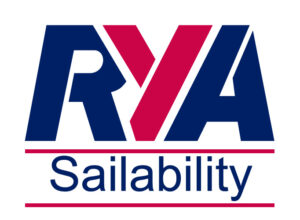 Sailability is the RYA initiative to engage with people who have a disability, including wheelchair users, the opportunity to gain access to the pleasures of sailing. Sailing has the ability to transform a disabled person's life, Sailability provides  the access to experience our wonderful sport.
In 2016 NCSC gained RYA Sailability status. 
Every year sees our  Sailability open meeting at the club in May.  The Notts. County HANSA open meeting has become a very popular, and a very important part of the circuit.  Over the years we have welcomed guests from the South coast to North of the border, and this year we hope to be able to do the same again.  It's no mean feat as many of our competitors require support as well, as do host clubs helping out, so it's a large commitment for all
Over the years N.C.S.C. Sailability volunteers have worked from a varied brief and arranged many events. We aim to enable everybody to get on the water and enjoy the sense of freedom that sailing brings. We have promoted the sport and club by doing guest days, raising funds which the club has used for Sailability improvements and increasing membership.
Popular examples are the 'Chernobyl Charities'. We must have entertained nearly 1000 children from Belarus.  The children, aged around 10, stay with local host families, who bring them for a day to Notts. County to enjoy their first experience of sailing and powerboating. All instruction is are given through their group Interpreter/s with much sign language. They go out in Oppies, Cobbles and Stoke Ferry, depending on the weather. Apparently a four week stay in the UK can increase their life by up to two years. 
Several local schools, as well as disabled groups and colleges have similarly enjoyed their visits.
In 2021 we have created a club Sailability Steering Committee, headed by long standing member Anne Clark. Improvements to the club facilities will hopefully enable us to carry on to make the sport more accessible to many, including some Members who the ageing process hasn't treated so kindly.
OUR BOATS
Some years ago, the club received two Access 303 Dinghies (now renamed Hansa dinghies). These specially adapted dinghies can be sailed either single or double handed. Due to their weighted dagger boards they are extremely stable and are ideal for use by those who have mobility issues. A hoist with sling is available to facilitate boarding.
There are strict procedures in place for the use of these dinghies and all enquiries for use must go through the Sailability Section (see email below).
A comprehensive booking and rigging procedure can be seen here Hansa dinghy use 
We also run two 'Cobles'. These are large stable sailing craft that are ideally suited for many uses including giving sailing experiences to less agile people and those who lack confidence around water. Used mainly by our U3A group and club open events. We are indebted to our 'Summer Winers' group who take a keen interest with the upkeep of these craft.   
Sailability Statement of intent
For as long as NCSC has Sailability status then a Sailability sub-committee should exist. Members of said sub-committee to have defined roles and responsibilities and report to the Executive Committee.
Incorporate Sailability activities into the mainstream Club racing and social sailing at weekends.
Make provision in the annual budget for Sailability activities.
CHERNOBYL
We have strong links with Chernobyl Children's Lifeline, a charity who organise visits to this country for children affected by the after effects of the Chernobyl disaster. It is understood that 4 weeks in this country can prolong these children's lives by many years. The children who visit   suffer ongoing health problems.
NCSC Sailabilty organise a day at our club for these children which includes sailing in the Cobles, Optimist sailing and motorised trips around the lake. Such a visit requires numerous helpers; please let us know if you want to get involved.
ACCESS (HANSA) OPEN EVENT
An Open meeting for sailability racing is held annually at NCSC.
This Years Open is on Wednesday 18th May 2022.
This meeting attracts sailors from far and wide. Our club boats are always in use and NCSC  have past winners of the event. As always we require a vast number of volunteers to make this event happen. We require both qualified and nonqualified helpers to assist the sailors both on  the water and on the shore. This really is a special day and worth seeing the skill of the sailors. 
For more information please contact Anne Clarke (see Handbook or Sailing Club Manager) or email sailability@ncsc.org.uk