Bar rota and what it involves
 
 
 
 
 

 

Sunday Afternoons

Volunteer

 

Thursday evenings

Volunteer

 

Sunday, 5 March 2023

 

 

 

 

 

Sunday, 12 March 2023

 

 

 

 

 

Sunday, 19 March 2023

 

 

 

 

 

Sunday, 26 March 2023

 

 

 

 

 

Sunday, 2 April 2023

 

 

 

 

 

Sunday, 9 April 2023

 

 

 

 

 

Sunday, 16 April 2023

 

 

Thursday, 20 April 2023

 

 

Sunday, 23 April 2023

 

 

Thursday, 27 April 2023

 

 

Sunday, 30 April 2023

Scorpion Open

 

Thursday, 4 May 2023

 

 

Sunday, 7 May 2023

 

 

Thursday, 11 May 2023

 

 

Sunday, 14 May 2023

 

 

Thursday, 18 May 2023

 

 

Sunday, 21 May 2023

 

 

Thursday, 25 May 2023

 

 

Sunday, 28 May 2023

 

 

Thursday, 1 June 2023

 

 

Sunday, 4 June 2023

 

 

Thursday, 8 June 2023

 

 

Sunday, 11 June 2023

 

 

Thursday, 15 June 2023

 

 

Sunday, 18 June 2023

 

 

Thursday, 22 June 2023

 

 

Sunday, 25 June 2023

 

 

Thursday, 29 June 2023

 

 

Sunday, 2 July 2023

 

 

Thursday, 6 July 2023

 

 

Sunday, 9 July 2023

Laser Open 

 

Thursday, 13 July 2023

 

 

Sunday, 16 July 2023

Regatta

 

Thursday, 20 July 2023

 

 

Sunday, 23 July 2023

 

 

Thursday, 27 July 2023

 

 

Sunday, 30 July 2023

 

 

Thursday, 3 August 2023

 

 

Sunday, 6 August 2023

 

 

Thursday, 10 August 2023

 

 

Sunday, 13 August 2023

 

 

Thursday, 17 August 2023

 

 

Sunday, 20 August 2023

 

 

Thursday, 24 August 2023

 

 

Sunday, 27 August 2023

 

 

Thursday, 31 August 2023

 

 

Sunday, 3 September 2023

RS 400 Open

 

 

 

 

Sunday, 10 September 2023

 

 

 

 

 

Sunday, 17 September 2023

 

 

 

 

 

Sunday, 24 September 2023

 

 

 

 

 

Sunday, 1 October 2023

 

 

 

 

 

Sunday, 8 October 2023

 

 

 

 

 

Sunday, 15 October 2023

 

 

 

 

 

Sunday, 22 October 2023

 

 

 

 

 

Sunday, 29 October 2023

 

 

 

 

 

Sunday, 5 November 2023

 

 

 

 

 

Sunday, 12 November 2023

 

 

 

 

 

Sunday, 19 November 2023

 

 

 

 

 

Sunday, 26 November 2023

 

 

 

 

 

Sunday, 3 December 2023

 

 

 

 

 

Sunday, 10 December 2023

 

 

 

 

 

Sunday, 17 December 2023

Christmas party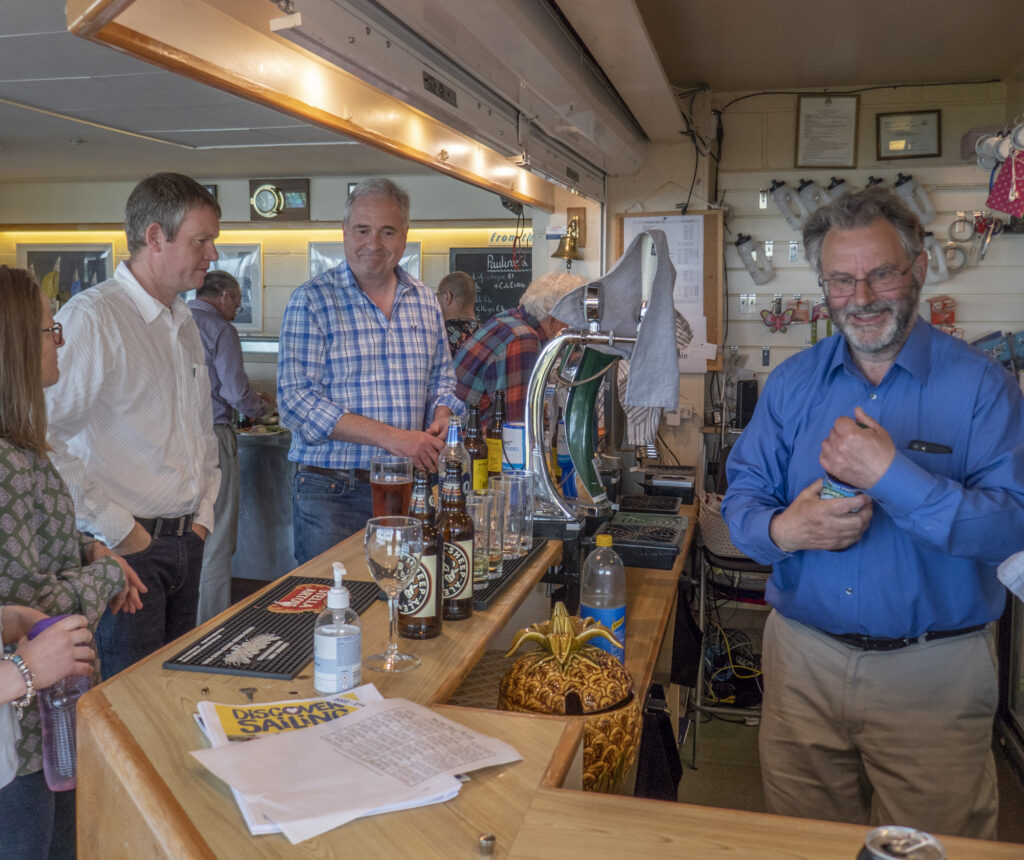 Running the bar involves:
Primary responsibility for opening up

Our statutory duty to ensure that minors are not served with alcohol or go behind bar

It does not involve actually serving anyone at all , though from time to time people need help.

Closing up, washing the glasses and either locking the clubhouse or ensuring someone else does so.

It does not involve running the bar during racing (except the Wadsworth)
We can provide any training required.
If you would be happy to help please fill in date and your name on form below, on a Sunday it's around 2-5pm. and Thursday 8-9.30pm.
Please note this does not count as a duty.